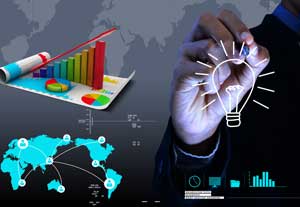 Cash Flow Specialists, Inc.("CFSI") is a boutique commercial mortgage brokerage and consulting firm with a large network of potential sources for funding.
USA and International Project Financing
We have direct relationships with CFSI Contact sources for this type of funding. The project simply has to clear underwriting and due diligence.
For $3M (USD) to $500M+ (USD) Project Funding Requests
The following is a current list of the types of projects that may qualify for underwriting:
Alternative Energy: including Oil, Gas, Wind and Solar, Any newly formed proprietary patented technology that is tested and verified, and Water
Real Estate: acquisition and development; 5-units and higher; commercial
Services: Senior Living (assisted living with FULL medical infrastructure/support included), Hospital, Nursing Homes, Medical retreat facilities, R&D Labs, Water treatment, and reclamation /recycling
Products: which include medical, commercial invention (on a qualified basis), Textiles, Agricultural, Health Products, etc.
Other Business Financing: based on a review and qualification, certain project types not listed or related MAY be qualified for finance
BROKER INQUIRIES ARE WELCOMED AND APPRECIATED.
IMPORTANT: If you are serious about securing funding, please email us a 1 to 5 page Executive Overview or feel free to call us first.
Cash Flow Specialists, Inc.
Mr. Joseph P. Tufo, President
Providing Honest Answers in a Timely Manner No Matter How Difficult the Situation. 
 
Trust, Integrity, and Service: Here Today, Here Tomorrow.
You may schedule a visit and meet me in person in the beautiful San Francisco Bay Area.
Office: (925) 352-6000
#Money Available, #Next Generation Funding, #Funding, # Franchise Funding, #Medical Financing, #Hotel, #Motel, #Resort, #100% Funding, #Commercial Loans, #Commercial Investments, #Business Consulting, #Business Funding, #Commercial Real Estate, #SBLC, #BG, #SWIFT, #Proof of Funds, #Alternative Energy,